Bits and Pieces of Vegas Top News for March
Try giving us a good reason not to come to Vegas in March and we'll trump you with like 20 why you should. The month of March just keeps getting better and better for Sin City Slickers starting with major news about an over the top new sporting complex.
Topgolf at the MGM Grand
The rumors have been confirmed- Topgolf will be opening in Las Vegas for Spring 2016. This Texas based sports super center is more than just 18 rounds of golf, it is a haven for anyone who has even the slightest interest in the sport. The 8 acre arena being planned for the MGM will feature a 105,000 square foot, 4 level hitting bay with a 215 yard outfield. 102 of those bays will be on the 1st 3 levels while the 4th will be VIP only with various water features and private cabanas.
There is no other facility in the world like Topgolf, which caters to golfers of all ages and skill levels. Tracking devices inside the balls will show shot accuracy and distance offering a competitive environment that will fit right in with the Vegas golf enthusiast. Non-golf related activities are also a part of the package including restaurants, bars, a stage for live music and a private event space for up to 2,000.
In other Vegas sporting news for March, NASCAR is making a pit stop at the Las Vegas Motor Speedway March 6th through the 8th as a part of the Sprint Cup series. The Silver Dollar Circuit Quarter Horse Show will be at the South Point Arena from March 17th to the 22nd, and the Monster Jams World Finals XVI will slam into the Sam Boyd Stadium on March 26th to the 28th. And let's not forget a little madness taking place in March starting on St. Patricks Day.
Swarovski Boutique at the Grand Bazaar Shops
The finest retailer of fine crystal is bringing New Years Eve excitement to Bally's new Grand Bazaar Shops every night. To celebrate the dawn of each new day, a supersized Swarovski Crystal Starburst bursts into light and sound at midnight for 3 minutes. Hovering over the new boutique, glistening lights spread across 26,500 feet from the 14 foot diameter ball made up of almost a thousand individual crystal pieces.
The starburst hovers over the new Swarovski pavilion at the shops, which itself looks like fine crystal. If you fear stepping foot inside a store filled with so much glass no worries, the new boutique also features a bartering window where from the street you can negotiate your own price for crystal items made exclusively for this Vegas locale. Take a peek at the new store and its glittery globe, which have been up and running since the end of February.
LAX Nightclub at the Luxor
Completely remodeled for 2015, the Luxor's LAX Nightclub is stepping into the high end arena with a larger dance floor, upgraded light and sound system and killer VIP bottle service. The new digs are all done up in silver and gold with a second story dance floor that is reserved for the lucky guys and gals in the 7 VIP lofts. But before you even step inside the club, there is the LAX lounge which has its own DJ and relaxed bar to help get you geared up before hitting the dance floor.
Not only did the club get a fresh look, it has also revamped its playlist and will be featuring emerging artists hosting a Throwback Thursday, and Top 40 on Friday and Saturday. The new club is also boasting interactive entertainment. Not sure yet what that could mean, but it may have something to do with ladies drinking free from 10:30 to 12.
2015 Stellar Gospel Music Awards – Orleans Arena
The first televised awards show ever will be celebrating its 30th anniversary on March 28th from the Orleans Arena. Hosted by Tamela Mann, Rickey Smiley and David Man, the Stellar Gospel Music Awards recognizes gospel music icons and up and coming artists who advocate for gospel music. The pre-show is on Friday the 27th with another showcase scheduled Saturday morning before the awards event later that evening.
Nightclub and Bar Show – Las Vegas Convention Center
The annual Nightclub and Bar show is slated to run from March 30th to April 1st, with over 700 exhibitions related to the getting people drunk industry. Sammy Hagar will open the event which is expected to draw in 39,000 bar, restaurant and nightclub owners from around the world.
And just in case you hadn't heard, Nightclub & Bar has also just released the top grossing bars for 2015 and amazingly, Hakkasan made the no. 2 spot its first time out, while XS held onto its no. 1 spot. Other Vegas nightclubs in the top 10 are Marquee at no. 3, Tao at no. 4, Surrender at no. 6 Hyde at no. 9 and LAVO at no. 10. DJ Avicii will put on a special performance for all of the winners at a party at XS on the 31st.
Last Laughs in March
Vegas has 3 big names in comedy taking the stage in March. The first is nice guy Jim Breuer who will be making his impressions at the South Point Hotel March 13th and 14th. Next up is politically incorrect and not afraid to admit it Bill Maher, at the Palms on March 21st and 22nd. And if that's not enough Comedy Central's Daniel Tosh will be at the Mirage on the 27th and 28th.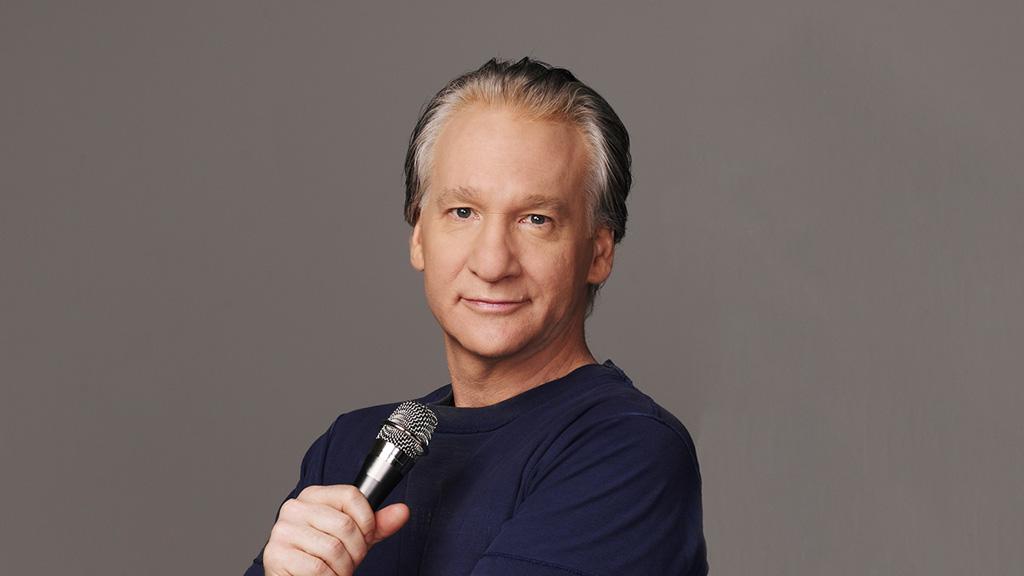 That's a lot of stuff going down in Vegas for one Month, and that's just the tip of the Vegas-berg. With pools opening up for the 2015 Vegas pool party season and a little thing called March Madness, March is the shaping up to be prime time for a Vegas visit.